California Dreaming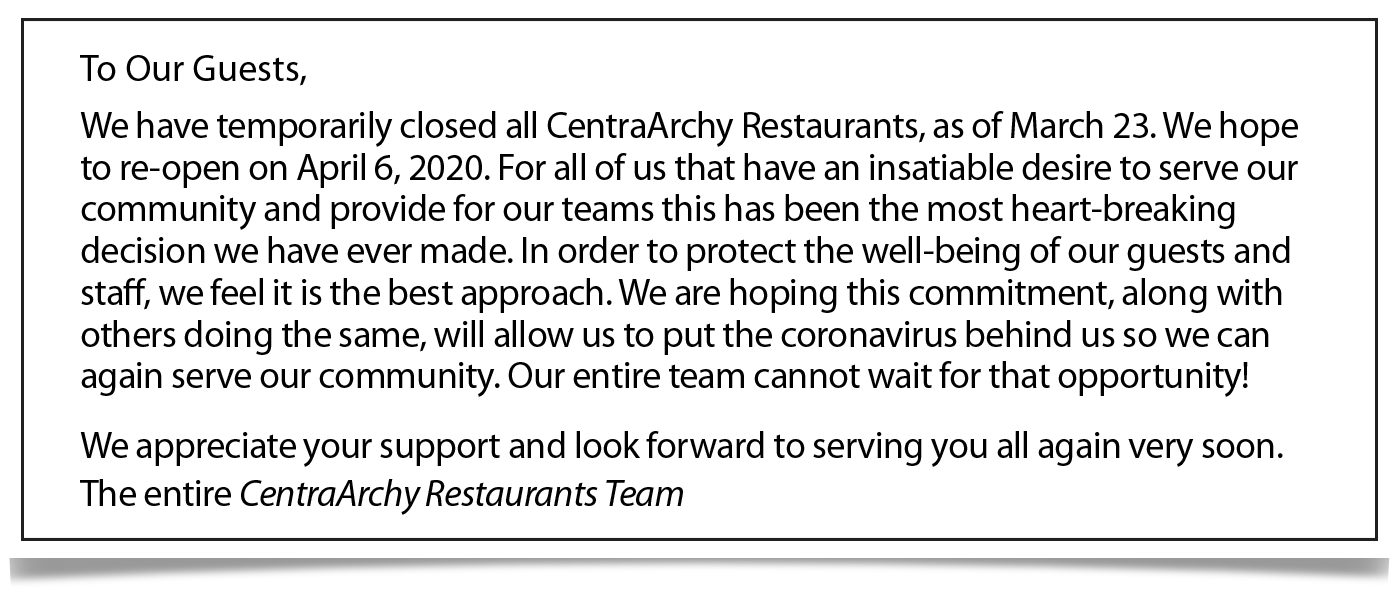 Limited Time Menu

Appetizers

Baked Potato Soup

5.95

Creamy soup topped with scallions, cheese, Hormel® ham and bacon

Basket of Croissants

5.95

Five freshly baked croissants topped with honey-butter

Tijuana Chicken Wings

11.95

Chicken Strips

9.95

Fried chicken tenderloins, served with house-made strip sauce

Entree Salads

Served with homemade dressing and a freshly baked honey-butter croissant; Danish Bleu Cheese, Caesar, Ranch, House - (hot bacon and honey mustard), Almost No-fat Balsamic Vinaigrette

California Dreaming Salad

12.95

Mixed greens, ham and turkey, cheddar and Monterey jack cheeses, egg, tomatoes, almonds topped with warm Hormel® ham and bacon

Our Special House Salad

6.95

Mixed greens, chopped eggs, tomatoes, toasted almonds, Hormel® ham and bacon

Special House Salad & Baked Potato Soup

12.95

Entrees

Add a house or caesar salad +$3.95

Fried Shrimp Platter

19.95

Battered to order large shrimp, served with French fries

BBQ Chicken

14.95

Double breast of chicken basted with BBQ sauce, with side item

Chicken Sandwich

9.95

Broiled, topped with jack cheese, bacon, lettuce, tomato and honey mustard

American Burger*

9.95

Lettuce, tomato, red onions, pickles and Duke's mayo; Sub. Turkey Burger

Chicken Strips Platter

15.95

Fried chicken tenderloins, served with house-made strip sauce and French fries

Steaks + Chops

Our steaks are top USDA choice, aged a minimum of 30 days and seared at 1800°. Served with our special house salad and your choice of side item

Marinated Sirloin*

19.95

10oz. sirloin steak marinated for 48 hours in fruit juices, fresh garlic, soy sauce and spices

New York Strip*

27.95

14oz. center cut

Filet Mignon*

29.95

8oz. barrel cut. Our most popular steak

Ribeye*

26.95

14oz. hand cut

Pork Chop

19.95

16oz. double bone, Frenched chop

Baby Back Ribs

Baby Back Ribs

Danish full-flavored ribs, grilled with the classic charred exterior, basted with sweet barbecue sauce

One Rack

19.95

Two Racks

25.95

Sides

Green Beans

Redskin Mashed Potatoes

French Fries

*Denotes cooked to order | Consuming raw or undercooked meats, poultry, seafood, shellfish or eggs may increase your risk of foodbourne illness especially if you have certain medical conditions

Disclaimer: Pricing and availability subject to change.